An Overview of Major Arcana 0 – The Fool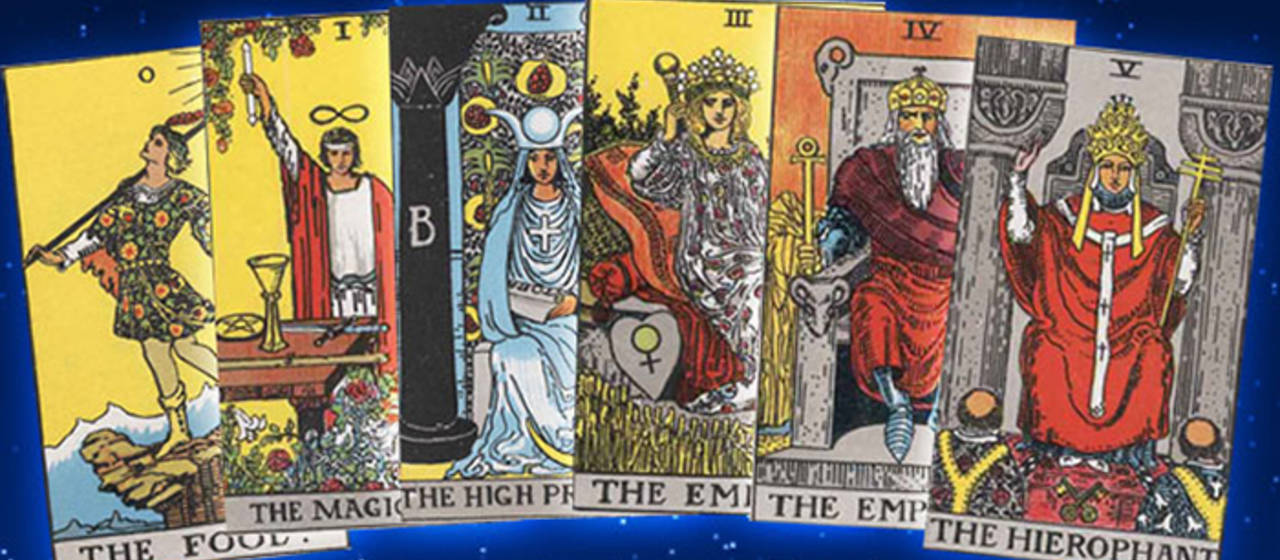 Here I summarize the characteristics of Arcana 0, the Fool, according to the Rider Waite Tarot. The meanings presented here should not be extended to other cards without a thorough review.



Preliminary description of The Fool



Seeing the letter of The Fool, the words like freedom, carefree, travel, risk and trust come to mind. The Fool is a unisex character, so it could be a girl or a boy. It is dressed with comfortable and light clothes that allow you to have great mobility. Obviously, it is moving, approaching the edge of an abyss.

The Fool is touched by the purest sunlight, an expression that is connected and divinely guided and this allows you to see clearly everything in path, so The Fool's gaze rises to the heights for inspiration.

It travels with very little luggage as a sign that charges little of the past and the present moment is for the most finances and maybe that's why there is startled by the brink of abyss. This speaks to the ability to risk the recklessness or trust in existence. Self-preservation is operating as something external as natural essence of The Fool does not recognize fear or doubt.

The Fool is a very innovative and creative in both ideas and actions, judging by his shoes and hat. It does not cling to any structure or prior knowledge. You feel totally free to model and interpret life according to your own vision of things which leads to improvise and draw outside the lines, which can often seem to be crazy.

Astrologically, The Fool is related to Uranus. The characteristics of innovative, independent, bold, intuitive, immature and childish which Uranus has are also applicable to the Major Arcana.

Meanings of The Fool for Reading

As mentioned before, the cards are archetypal symbols that can be translated into everyday life. So when making a run of Tarot cards, you can understand depending on the subject or situation that arises. So you should get used to outline the meanings of the cards for common themes.
The following table shows some of these universal meanings. While this information is not exhaustive, it is a good start to get familiar with this archetype. As you practice more tarot reading, you will see how your intuition becomes more powerful.
Some Meanings of The Fool
| | | |
| --- | --- | --- |
| Area | Right | Reversed |
| General | Freedom, innocence, trust, joy, courage, adventure, constant change, innovation, inventiveness, creativity, improvisation. | Restless, real crazy, unreliable, immature, debauchery, little commitment, abandonment and neglect, disorder. |
| Person | Young-looking, acting as a child, spontaneous, distracted, funny unpredictable, irreverent. | Childish, irresponsible, crazy, immature, unreliable someone, no respect for others, unwise, does not measure the impact of actions. |
| Situation | Risk taker, lack of control over things, adventure, trust and deliver everything into existence. | crazy, pointless, incomprehensible, frightening, lack of control, disproportionate, disorder, absolute chaotic |
| Love | A beautiful adventure, inspired, joyful, sweet. It may be love at first sight. | swinger in love, promiscuity and irresponsibility in sex, frequent partner change, no commitment in relation |
| Economy | Ups and downs, financial risks, wealth without too much effort and without looking | Mismanagement of resources, unanticipated losses, bankruptcy |
| Profession | Creative areas, demanding innovation, work on own terms, unusual activities | Overall irresponsible, unstable and without obligation, undefined and takes everything as a child's play. |
| God Bless You | Good health, vitality and energy even in people with advanced age | Prone to face psychological problems, phobias, mania, neurosis, paranoia, nervousness, fear and stress |
| Spirituality | It is guided by divine connection, through intuition, but does not know at all. | Carried away with whims and does not listen to intuition |
To learn more about parts Major Arcana, you can pay a visit to http://www.psychic-abigail.com